Give a Damn Design is a small studio specialising
in web design & the pursuit of happiness
– we bring beauty to your browser
Coming soon folks, stay tuned…
How we do what we do
---
After the research, here's where it all starts. With a Sharpie®, some paper and a whole load of enthusiasm.
By creating wireframes we nail the visual components before making a single keystroke. Less time wasted. Simple.
A great design is nothing if your content isn't organised correctly.
Here we work out what's what, who needs it and how they're going to get to it.
Once the wireframes are agreed upon, we begin building directly in the browser. Static mock-ups are so last decade.
This way you get to see, but more importantly interact with your site as we progress.
Responsive design means delivering the right content to the right device in the right context. That restaurant site that shows the location, phone number and opening times when you're browsing with a handheld? Yup, that's what we're talking about. A site with the smarts.
Look at your typical website. Unless you're looking at icanhascheezburger.com then the majority of the pages will be text.
This is why typography is an integral part of what we do and we digitally build upon techniques that have been honed from centuries of man's love of type.
We use the latest and greatest technologies to ensure your site sits happily in The Semantic Web. You'll be fully covered on all the latest browsers, but what's that? You need IE6 support too? We sympathise and can help. That's what we're here for.
Some choice cuts
---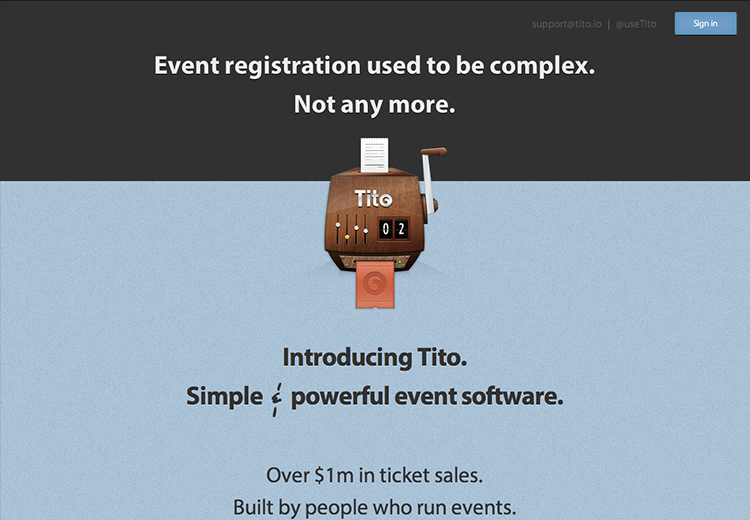 Tito
A project that is keeping me busy most days, Tito has become a labour of love.
We're offering event organisers a user-focused experience for selling tickets.
Heading up design for the small, Dublin-based start-up is proving challenging but incredibly rewarding.
HTML+CSS+JS
Ruby on Rails
Web application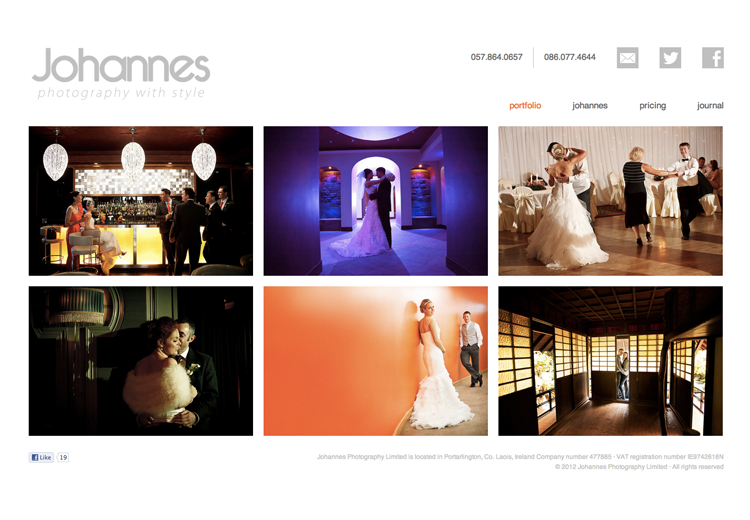 Johannes Photography
When you know your way around a camera, trusting someone to photograph your own wedding isn't the easiest of tasks. Well, that's what I thought until my wife and I met Johannes.
Not only is Johannes a great photographer, he's also the perfect client. Coming to me with some solid ideas he was open to discussion and revision throughout the entire process.
If you need a photographer, look no further.
HTML+CSS+JS
Responsive
Tumblr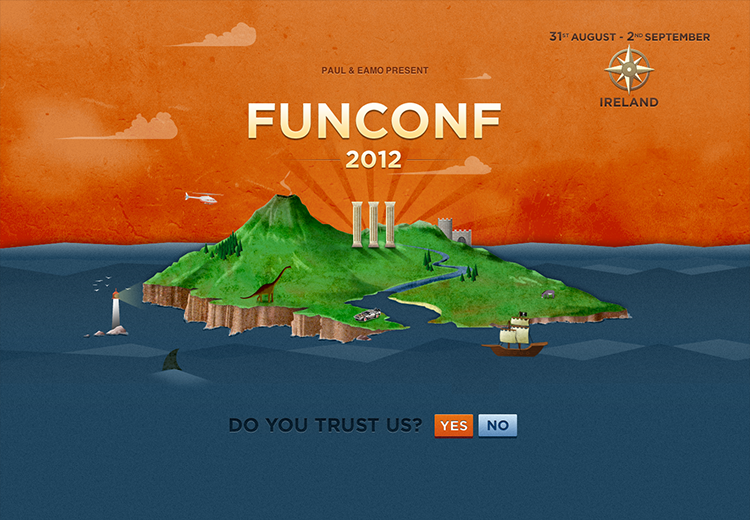 Funconf III
Do you trust us? This teaser site for the third installment of Funconf was all about mystery and animations.
The beautiful illustations were provided by talented freelancer Paddy Donnelly — we simply brought them to life.
HTML+CSS+JS
CSS3 Animation
Adobe Photoshop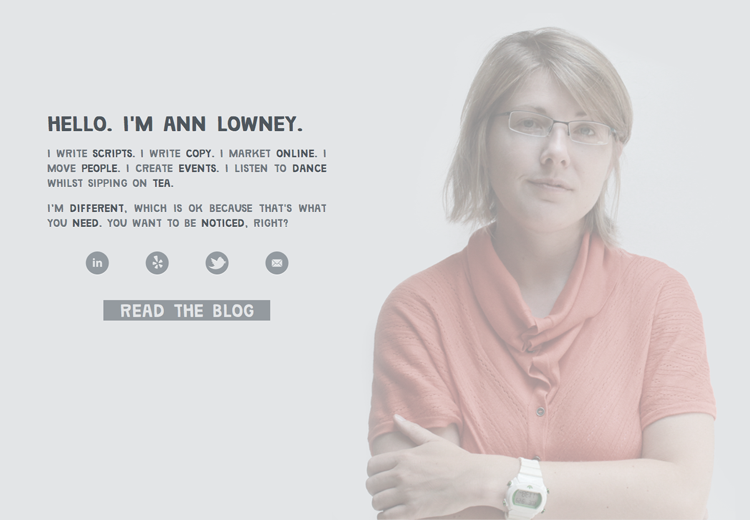 Ann Lowney
A personal promotion site for Miss Ann Lowney.
HTML+CSS+JS
Adobe Photoshop
Tumblr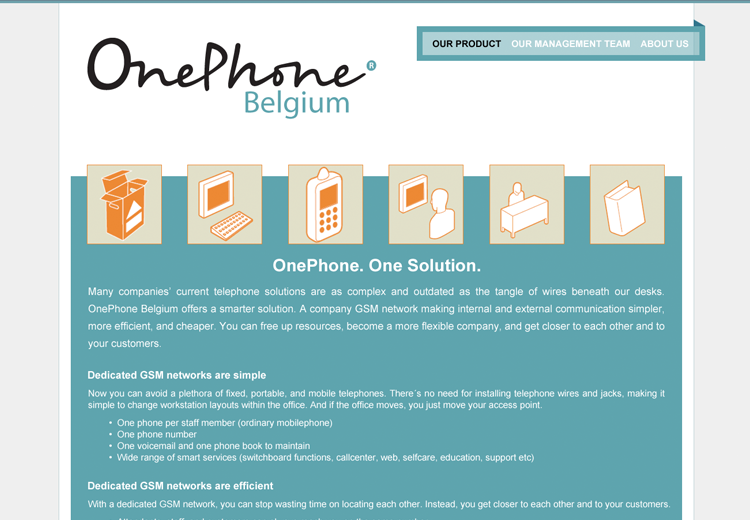 OnePhone
A proposed design for new Belgian start-up OnePhone.
HTML+CSS+JS
Adobe Photoshop
Blog
Whisky+Food+Beer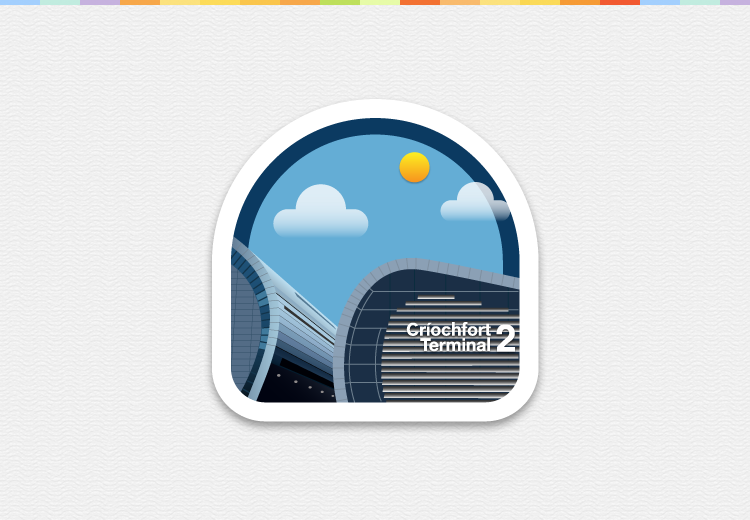 Faux Gowalla Stamp
Loving the style of the Gowalla stamps, I took to creating my own for the opening of Dublin Airport's new Terminal 2. Just for kicks.
Adobe Illustrator
Gowalla
It's never that sunny in Ireland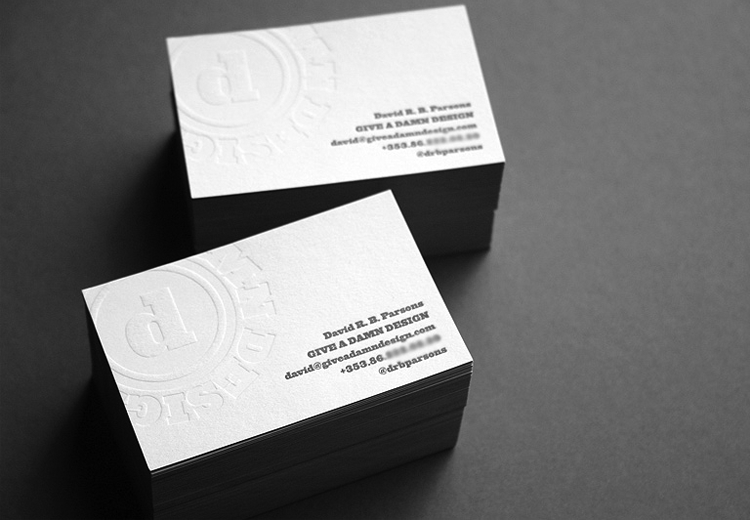 Business cards
Letterpressed business cards for ourselves. Printed by the wonderful Blush°° Publishing.
Print
Adobe Illustrator
Letterpress
1969 Heidelberg
Business cards
#antispec: Please note we do not respond to spec work. Here's why.